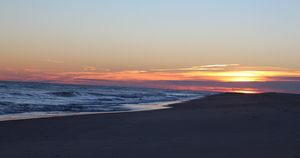 Kevin Russell Kaye is a multi-talented singer, songwriter and musician. This Native New Yorker can be seen performing throughout Long Island & The Greater New York area. 
His musical abilities are evidenced by his self taught versatility on guitar, drums and keyboard. Demonstrating percussive dynamics, melodic sensibility and soulful interpretations. 
Kevin's eclectic song list includes timeless classics, current hits and creative originals. His unique personality shines through at every performance. 
After years of Hard Rock as a drummer/vocalist. Kevin, turned to Acoustic guitar & the coffee house scene. Later finding a true love for The Great American Songbook. 
He paired with pianist Ann Stevens to create the duo Moonstruck. They enjoyed a successful 3 1/2 year collaboration. 
Currently, he is performing as a solo artist accompanying himself on guitar / percussion and keyboard. As well as duo & full band.